Save The Date:  Saturday, Sept. 22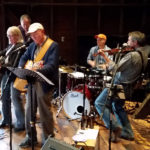 Westmoreland Land Trust is celebrating its 10th anniversary of conserving open space with a WIDE OPEN SPACES PARTY.
The Newlanders will provide American Roots music.
Josh Raulerson will be our special guest.
Hors d'oeuvres by Elegent Tents and Catering.
Cupcakes by Happy Camper Cupcakes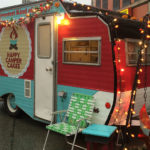 Local beer and wine
Tree and tent raffle
More!
Watch for more information.
2017 Annual Report Available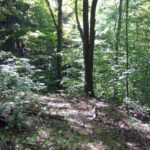 Use this link to view it on line.
If you would like a hard copy, you can request one via westmorelandlandtrust@gmail.com.
Jane Menchyk Joins Board
Jane brings close to a decade of experience coordinating and conducting all
aspects of land conservation projects, including donation acquisitions and bargain sale of fee simple, conservation easement, and other property interests.
Currently, she serves as Land Protection Manager for the Western Pennsylvania Conservancy and works on land conservation projects in the Laurel Highlands.
Her term with the Westmoreland Land Trust Board runs through December 2020.
Thank you!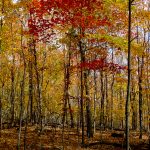 Thanks to all our donors, volunteers, and supporters!
We appreciate you, and look forward to working together to conserve more of Westmoreland County in 2018.
Aiken Named Executive Director
Betsy Aiken of Export has been named as the Westmoreland Land Trust's new Executive Director.

"It is important to me to do things that make a difference…that leave a legacy…and I believe that the Westmoreland Land Trust has great potential to do that," Aiken said.
Read More in the News section.
---
Upcoming Events