Thank you to all who supported our fall 2018 fundraising campaign!  Thanks to you the fund drive was a success!  Whether you have contributed funding or effort, your support of the Westmoreland Land Trust has made a big difference in our work to conserve land of special ecological, historic, scenic, or recreational value in Westmoreland County.
Help conserve the fields and forests in Westmoreland County of special value for wildlife, history, scenery or recreation!  Please join us in contributing to the Westmoreland Land Trust as part of Give Big Pittsburgh this coming Tuesday, November 27, or mail your donation directly to Westmoreland Land Trust, 218 Donohoe Road, Greensburg PA 15601.
Help build a future where throughout Westmoreland County open space and recreational lands abound, water resources are protected, and wildlife flourishes.  Thank you to all the people and organizations that help our work, whether with a contribution or effort!
Welcome William Danchuk, William Mihalco, and Kodie Rearick
The Westmoreland Land Trust welcomes William Danchuk, William Mihalco, and Kodie Rearick.  William Danchuk and William Mihalco join the land trust as board members, and Kodie Rearick as an AmeriCorps Service Member.
Danchuk, an attorney who lives in New Florence, has worked for corporations including USX as well as founding his own companies related to safety, health, and the environment.  He is a woodworker who makes cherry and walnut classical furniture and a volunteer board member of the Loyalhanna Watershed Association.
Mihalco of Harrison City is a registered professional engineer who spent most of his career with Bettis Atomic Power Laboratory. His volunteer involvement includes service as an associate director of the Westmoreland Conservation District, a board member and secretary of the Turtle Creek Watershed Association, and vice chairman of the Penn Township Zoning Hearing Board.
Rearick graduated from Penn State University with a bachelor of science in wildlife and fisheries science. She joins the land trust with experience as a team leader/biological technician for Sanders Environmental Inc., a hunting control manager at a refuge in Maryland, and as a field data collection technician with Crawford Consulting Services in Pittsburgh.
2018 Deer Management at Ackermann Preserve
The Westmoreland Land Trust will be allowing antlerless archery hunting by permit only at the Otto and Magdalene Ackermann Nature Preserve in North Huntingdon Township, for deer management for ecological purposes. Permits will be awarded by random drawing of submitted applications. Visitors are encouraged to wear fluorescent orange, and keep their pets on a leash during the deer hunting seasons; 9/15/18 to 12/8/18 and 12/26/18 to 1/26/19 (except on Sundays).
Thanks to everyone ….
who celebrated our 10th Anniversary at the Wide Open Spaces Party on September 22, 2018!  And to everyone who has helped or supported us during our first 10 years!  From Chuck Duritsa, chairman of the board of the land trust, quoted in the Latrobe Bulletin about properties conserved, "All of this would not be possible without all you fine folks who helped the land trust over the past 10 years."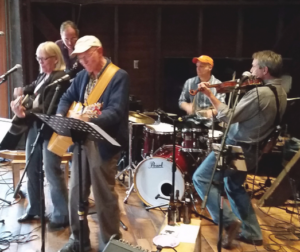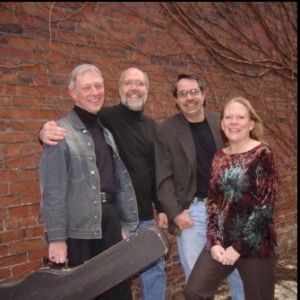 2017 Annual Report Available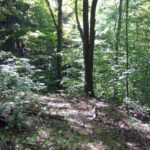 Use this link to view it on line.
If you would like a hard copy, you can request one via westmorelandlandtrust@gmail.com.
Jane Menchyk Joins Board
Jane brings close to a decade of experience coordinating and conducting all
aspects of land conservation projects, including donation acquisitions and bargain sale of fee simple, conservation easement, and other property interests.
Currently, she serves as Land Protection Manager for the Western Pennsylvania Conservancy and works on land conservation projects in the Laurel Highlands.
Jane's term with the Westmoreland Land Trust Board runs through December 2020.
Thank you!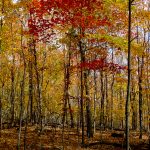 Thanks to all our donors, volunteers, and supporters!
We appreciate you, and look forward to working together to conserve more land in Westmoreland County in 2018.
Aiken Named Executive Director
Betsy Aiken of Export has been named as the Westmoreland Land Trust's new Executive Director.

"It's important to me to do things that make a difference…that leave a legacy…and I believe that the Westmoreland Land Trust has great potential to do that," Aiken said.
Read More in the News section.
---
Upcoming Events