2018 Deer Management at Ackermann Preserve
The Westmoreland Land Trust will be allowing antlerless archery hunting by permit only at the Otto and Magdalene Ackermann Nature Preserve in North Huntingdon Township, for deer management for ecological purposes. Permits will be awarded by random drawing of submitted applications. Visitors are encouraged to wear fluorescent orange, and keep their pets on a leash during the deer hunting seasons; 9/15/18 to 12/8/18 and 12/26/18 to 1/26/19 (except on Sundays).
Thanks to everyone ….
celebrated our 10th Anniversary at the Wide Open Spaces Party on September 22, 2018!  And to everyone who has helped or supported us during our first 10 years!  From Chuck Duritsa, chairman of the board of the land trust, quoted in the Latrobe Bulletin about properties conserved, "All of this would not be possible without all you fine folks who helped the land trust over the past 10 years."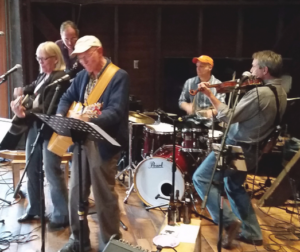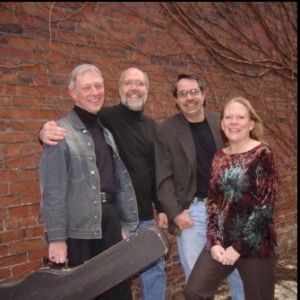 2017 Annual Report Available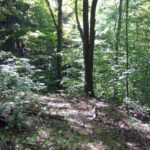 Use this link to view it on line.
If you would like a hard copy, you can request one via westmorelandlandtrust@gmail.com.
Jane Menchyk Joins Board
Jane brings close to a decade of experience coordinating and conducting all
aspects of land conservation projects, including donation acquisitions and bargain sale of fee simple, conservation easement, and other property interests.
Currently, she serves as Land Protection Manager for the Western Pennsylvania Conservancy and works on land conservation projects in the Laurel Highlands.
Jane's term with the Westmoreland Land Trust Board runs through December 2020.
Thank you!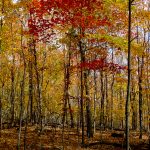 Thanks to all our donors, volunteers, and supporters!
We appreciate you, and look forward to working together to conserve more land in Westmoreland County in 2018.
Aiken Named Executive Director
Betsy Aiken of Export has been named as the Westmoreland Land Trust's new Executive Director.

"It's important to me to do things that make a difference…that leave a legacy…and I believe that the Westmoreland Land Trust has great potential to do that," Aiken said.
Read More in the News section.
---
Upcoming Events
Nov
16
Fri
Westmoreland Land Trust Board Meeting

@ J Roy Houston Conservation Center
Nov 16 @ 9:00 am – 11:30 am