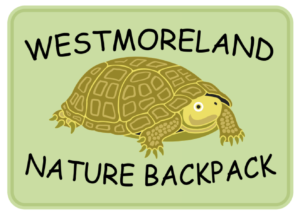 To help you explore nature in Westmoreland County, you can check out a Westmoreland Nature Backpack, available throughout the Westmoreland Library Network (WLN).
There are different backpacks for exploration of:
Streams and Forests
Birds
Flowers and Pollinators.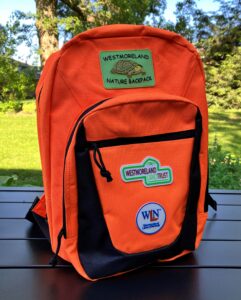 The WLT created the backpacks in partnership with the WLN to make high quality tools, materials, and nature guides available for children's and families' use.
Dr. Paula Purnell, WLT's Partner for Educational Programming, will visit several libraries during the summer of 2022 to explain use of the backpacks:
Schedule for Library Nature Backpack Presentations
June 13, 1 PM       Adams Memorial Library (Latrobe)
June 13, 6 PM       Greensburg Hempfield Area Library
June 14, 6 PM       Vandergrift Public Library
June 16, 11 AM     Rostraver Public Library
June 16, 3 PM       Scottdale Public Library
June 18, 1 PM       Mount Pleasant Public Library
June 20, 1 PM       Penn Area Library
June 20, 6 PM       Delmont Public Library
June 21, 6 PM       Jeannette Public Library
June 22, 6:30 PM  Sewickley Township Public Library
June 25, 10 AM     Murrysville Community Library
June 28, 6 PM       Monessen Public Library
July 8, 2 PM          New Florence Community Library
July 9, 10:30 AM   Ligonier Valley Library
July 12, 6:30 PM   Norwin Public Library
As you explore, take pics and post to Instagram using #westmorelandnaturebackpacks!
__________________________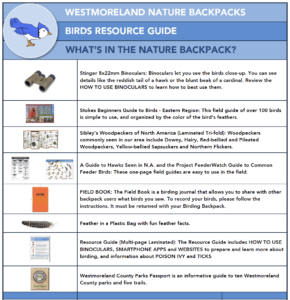 This project was led by Westmoreland Land Trust AmeriCorps Service Member Loree Speedy.  It was funded in part by a grant from the Community Conservation Partnerships Program Environmental Stewardship Fund under the administration of the Pennsylvania Department of Conservation and Natural Resources, Bureau of Recreation and Conservation.