On March 11, 2021, the WLT acquired the 96-acre Schwarz farm on Beech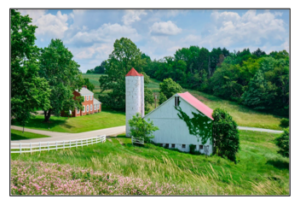 Hills Road in Hempfield Township with the help of funding from Colcom Foundation and Allegheny Foundation, and other supporters.  The farm is located three miles (6 minutes by car) from downtown Greensburg. It will be conserved as a nature and art park, with meadows to provide habitat for pollinator and upland meadow bird species.  (Photo courtesy of Jim Murphy, Westmoreland Photographers Society)
The WLT has engaged LaQuatra Bonci to conduct preliminary planning for the future park.  This effort will include gathering input from residents of nearby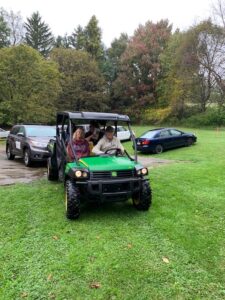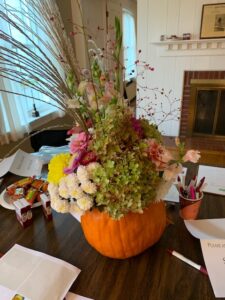 communities and others interested in the project.
For some time the property will only be open to the public during Visitors Days announced on the WLT's website and Facebook page.  Pics are from the October 2021 Visitor Days – thanks to all who helped or participated including WestCentral Equiment of New Alexandria for the generous loan of the John Deer utility vehicle.
A video of aerial views of the property (courtesy of Colin Sheehy and Pittsburgh Camera) may be seen on the Westmoreland Land Trust's YouTube channel.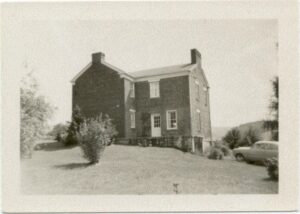 The park will be formally known as the Carl A. Schwarz Memorial Park, and the WLT invites suggestions for a short banner name for the park. The one or two word banner name should reflect the property's beauty, conservation value, or Westmoreland County heritage. Please send your suggestions to westmorelandlandtrust@gmail.com or Westmoreland Land Trust / 218 Donohoe Road / Greensburg, PA 15601.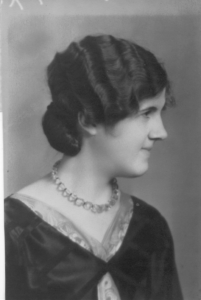 The WLT is deeply grateful to the many organizations and people who have helped with this important conservation acquisition; it would not have been possible without your assistance and support.  (Photos are of Schwarz farmhouse before remodeling, and of Roberta Schwarz.)
Please email westmorelandlandtrust@gmail.com or write Westmoreland Land Trust / 218 Donohoe Road / Greensburg PA 15601 if you would like to be placed on a mailing list for the future park.
Please donate to advance the future nature/art park online* or mail your donation to Westmoreland Land Trust / 218 Donohoe Road / Greensburg PA  15601.  The Westmoreland Land Trust is a 501(c)(3) charitable organization.   Contributions to the trust are tax-deductible under the provisions of the Internal Revenue Code to the extent of the law.
*If you would like your donation to be directed to the Schwarz Park, please show this designation;  the WLT tracks and adheres to all donor designations for use of funds.